Cheesy and healthy, vegan parmesan is great for topping of your pasta or vegetables. Made with only three ingredients, it's also fun and very easy to make.
When I first went vegan in 2008 there was vegan cheeses but the selection was limited and much of it not very similar to dairy cheese. I loved cheese and giving it up was hard. Not wanting to give up cheese is still a often heard reason for not going vegan but thankfully these days there is a vast amount of excellent vegan cheeses to choose from.
It is also easy to make your own. The primary ingredient in homemade vegan cheese, nutritional yeast, is a cheesy tasting, B12 enriched product that adds cheesy flavour to any cheese. The other ingredient is walnuts. They are preferable but I have also used a seed mix which worked just as well.
Perfect and easy to make vegan substitute
This recipe is just like dairy parmesan in terms of the flavor, texture and mealiness. It's versatile and adds alot of cheesiness sprinkled on pasta, on vegetables or any other dish that can benefit from a little extra flavour.
Vegan parmesen is very easy to make. Just place the walnut pieces, nutritional yeast and seasonings in a food processor. Blend until smooth scraping the sides a few times. I store it in a glass jar in the refrigerator for freshness where it will lasts a month at least. It can also be frozen for a few months. Enjoy!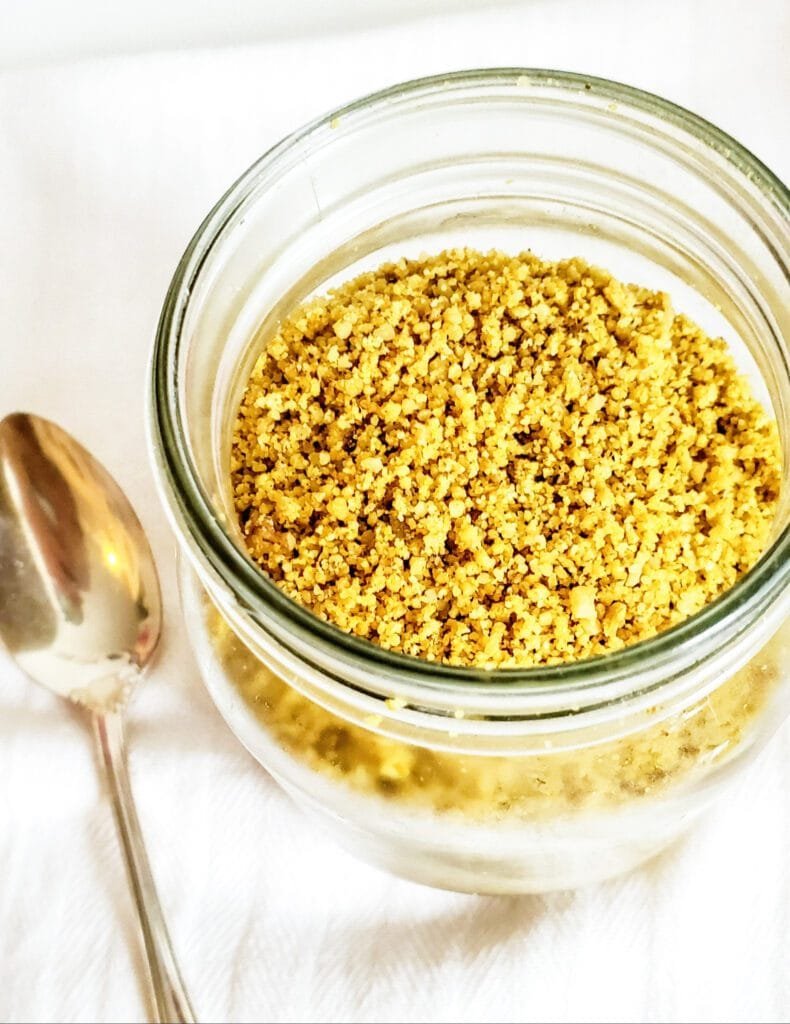 Vegan Parmesan
Print Recipe
Ingredients
4-6

tablespoons

nutritional yeast

1

cup

walnuts

or mixed seed blend

1/4

teaspoon

stevia seasoning

or seasoning of your choice
Instructions
Combine the ingredients in a food processor

Process until combined, scraping the sides of the bowl as you go.

Once the mixture has a uniform crumbly texture, transfer to a covered container and store in the refrigerator or freezer.