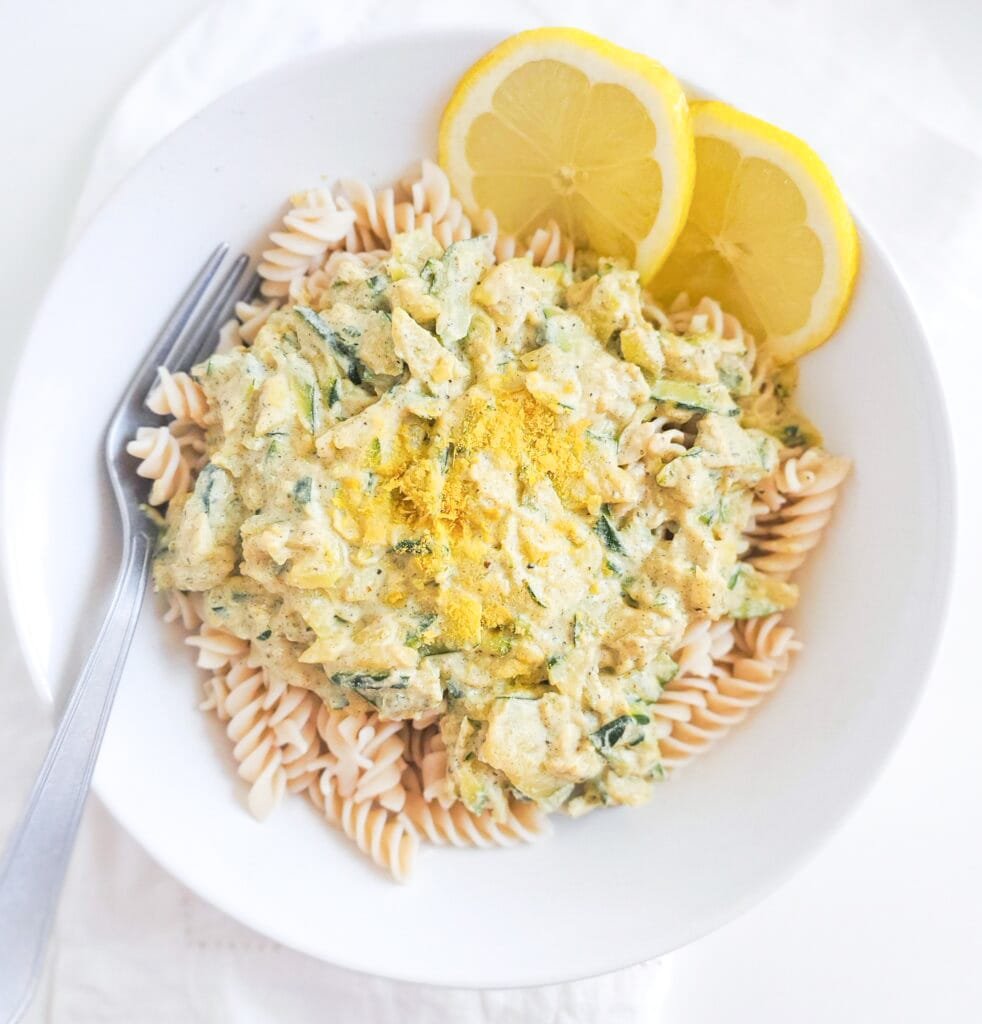 I'm a big fan of pasta and especially when it served with a cream sauce. Being vegan is no problem as you can use vegan milks and cream or you can use vegetables. Vegetables such as yam or zuchinni will give you a lovely creamy sauce plus they add alot of nutrients to your dish.
This recipe, which serves two, calls for one zucchini, but can easily be doubled to serve a family. I serve it on its own, with a multi grain pasta for a satifying, but still light lunch. You can also serve it with a veggie burger as dinner entree. This sauce also freezes well so if you grow your own zucchini, you can make a few batches and freeze them for later.
How to make a zucchini sauce
This recipe takes a little time and effort but it's worth it. It begins with heating a little oil in a skillet over medium high heat. Cook the onions and garlic first. Be careful not to add more onion that the recipe specifies. Too much onion easily overpowers the zucchini and will make the sauce inedible. I often make this without any onion at all and it tastes great that way as well.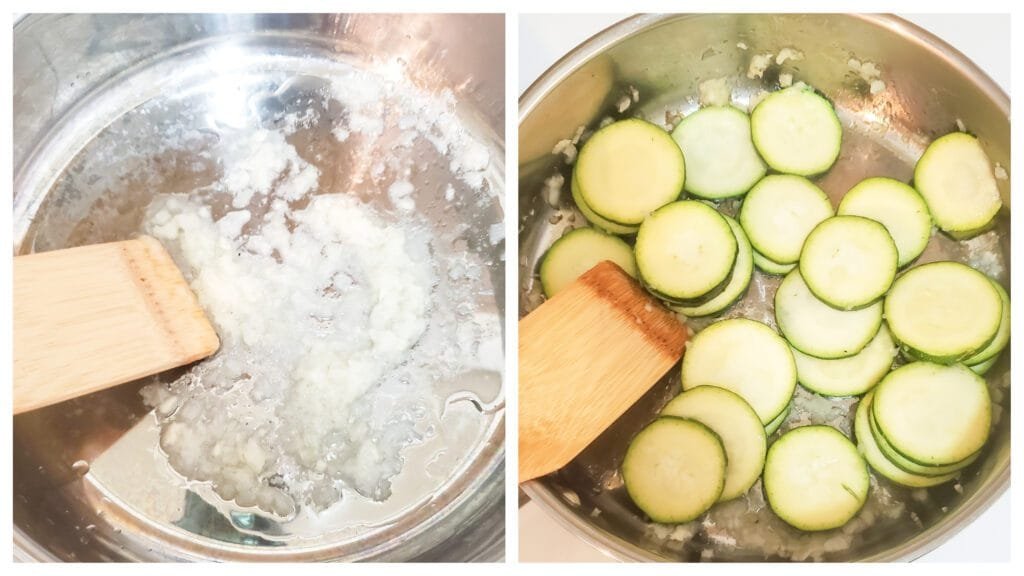 Added to the onion and garlic is plant based milk and vegan mayonaisse along with seasoning. Once added, stir frequently. You add the milk in two batches. This keeps the sauce from burning or becoming too dry. After the soy milk is completely absorbed, you can then let it cool slightly and spoon it into a blender. Pulse blend it until somewhat smooth but still a little chunky, about five seconds.
This recipe has become one of my summertime favorites. Please do give it a try and enjoy one of the most versatile summer vegetables at its creamy and flavourful best.
Pasta with Creamy Zucchinni Sauce
Print Recipe
Ingredients
8

oz

package pasta

cooked

2

cups

zucchini

sliced

2

tablespoons

onion

pureed or finely minced

2

large

garlic cloves

minced

1

cup

soy milk

1/4

cup

vegan mayonnaise

4

tablespoons

nutritional yeast

1

lemon

juiced

1/4

teaspoon

black pepper

1/4

teaspoon

mustard powder

1/2

teaspoon

stevia leaf powder

1 1/2

tablespoon

oil
Garnish:
Nutritional yeast

Lemon slices
Instructions
Cook the pasta according to the direction on the package. Once cooked, drain and set aside.

Puree an onion in a blender or food processor

Brown 2 tablespoons pureed onion and minced garlic in 1/2 tablespoons oil in a skillet over medium high heat.

Once translucent, add 2 cups sliced zucchini and 1 more tablespoon oil. Cook stirring until zucchini is slightly softened and onions slightly browned, 2-3 mins minutes.

Add 1/3 cup soy milk and stir until zucchini is softened and soy milk absorbed, about 2 minutes.

While cooking add the 2/3 cup soy milk, vegan mayonnaise, lemon juice, nutritional yeast and seasonings. 

Continue cookcooking until zucchini is soft and soy milk absorbed, about 3 minutes, stirring frequently.

Once zucchini is soft remove from heat, let cool slightly. Once cooled pour into a food processor and pulse until blended but still slightly chunky, about 5 minutes.