Classic Cornmeal Muffins are a delicious and healthy treat. They're perfect plain or with vegan butter and jam. You can serve and enjoy them for breakfast, for a break or at anytime.
Cornmeal is a great baking ingredient. It has a natural sweetness and mild corn flavour that makes cornmeal muffins a special treat. I like to eat them with jam and vegan butter but you can also eat them plain, warm and straight from the oven. They are also very easy to make and take less than an hour.
How to make cornmeal muffins
Cornmeal muffins are easy to make, and bake in 15 to 20 minutes. You just combine the dry ingredients and then add the wet ingredients to it, one by one.
For successful muffins take care not to overmix the batter, and make sure to grease the muffin tin well as they tend to stick. You can also use silicone baking cups as I do for a lower fat muffin.
The only other thing to be careful of is that the batter is not to dry or too moist. It should be a thick but soft, scoopable batter. Too thin and you'll end up with pointed instead of rounded muffin tops, too dry and the muffins will be hard and dense.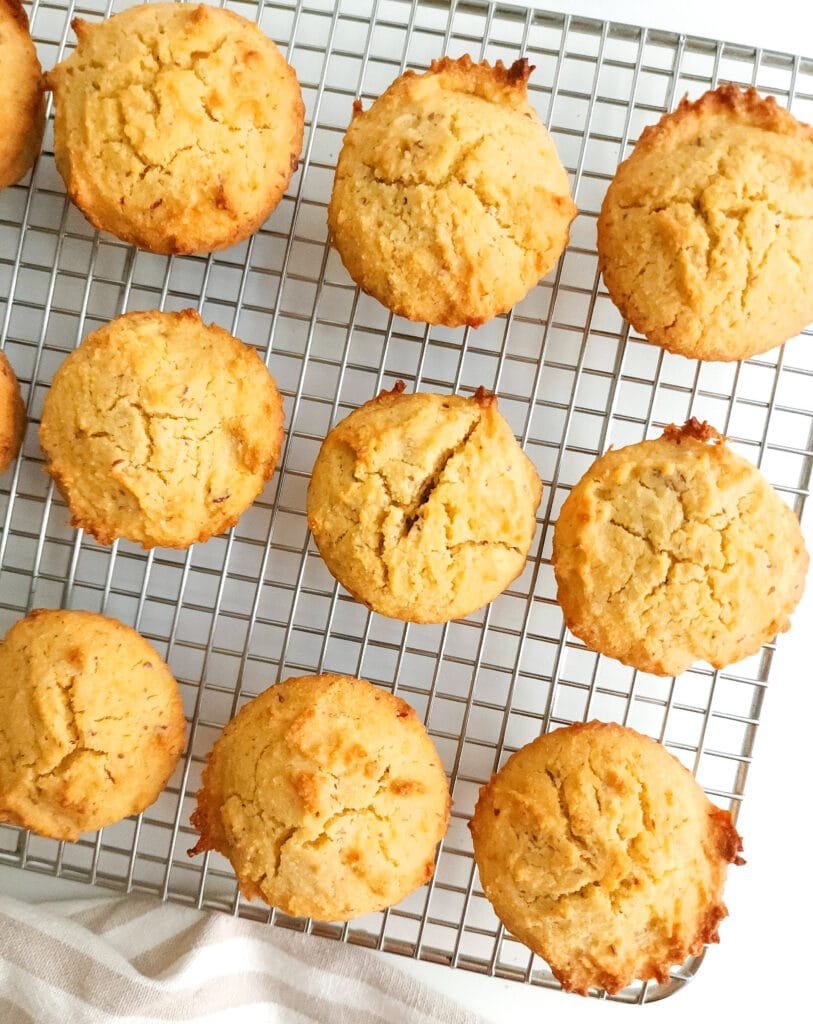 These are vegan but not at all crumbly. I use a flax seed as a binding ingredient and it works well. If you are gluten free, you can just replace the All Purpose flour for a gluten free flour blend.
Perfect anytime muffin
Cornmeal muffins are perfect for breakfast,or for a tea or study break. They are easily portable and nice to bring to work, for a picnic or any summer get together.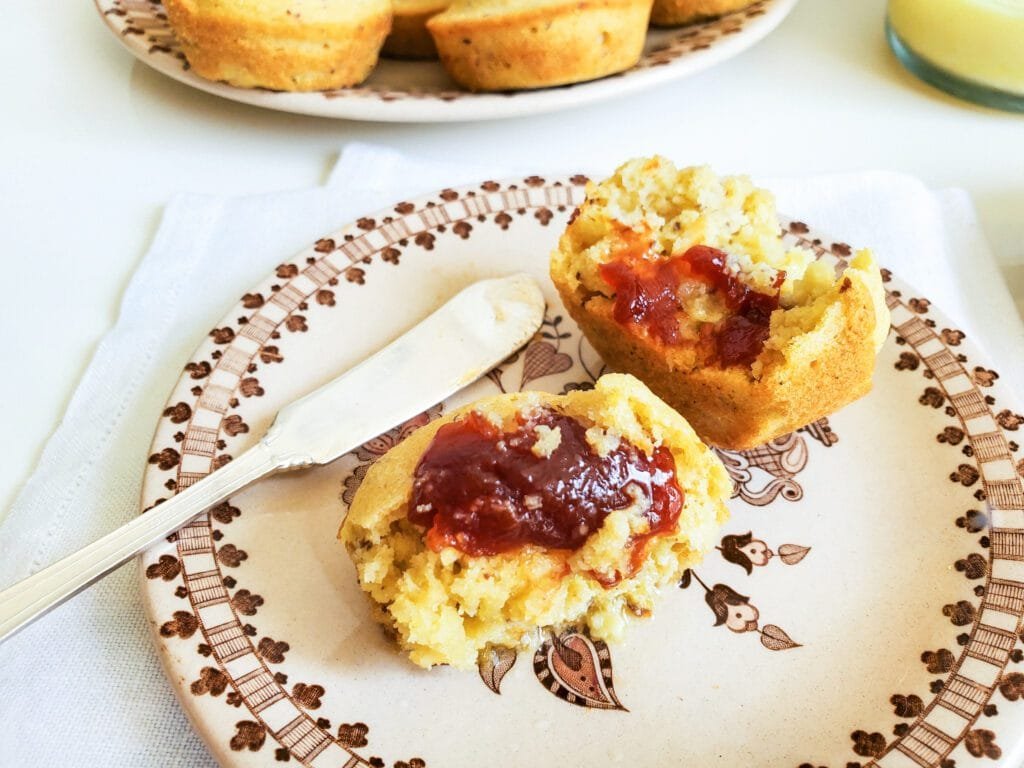 This is a classic recipe, a favorite of mine and are fast and easy to make. They freeze well so even if you're on your own, you can bake a whole batch. Enjoy!
More Vegan Muffin Recipes
You don't need eggs or animal dairy to make light, fluffy and delicious muffins. Vegan muffins are lighter and healthier and are as easy and as much fun to make and eat. Here are some more vegan muffin recipes to try:
Cornmeal Muffins
Print Recipe
Ingredients
1

cup

cornmeal

1

cup

All Purpose flour

1/4

cup

white sugar  

2

teaspoons

baking powder

1

flax egg

1 tbsp ground flax seeds mixed with 3 tbsp water, let sit for at least 30 minute

1/4

cup

canola oil

1

cup

unsweetened soy milk
Instructions
Preheat oven to 400 degrees F. Grease a muffin tin well and set aside.

In a large mixing bowl, mix together cornmeal, flour, sugar and baking powder.

Add flax egg, oil and milk; stir gently until well combined.

Spoon batter into prepared muffin cups, filling 3/4 full.

Bake for 15 to 20 minutes, or until a tester inserted into the middle comes out clean.

Remove from heat. Let cool in tin for a minute or so. When slightly cooled, with a knife, carefully go around the edge of the tin to remove muffin.

Let fully cool on a rack.