Buttery and light, so easy to make and sure to please, versatile and perfect at anytime, these really are the best ever vegan biscuits.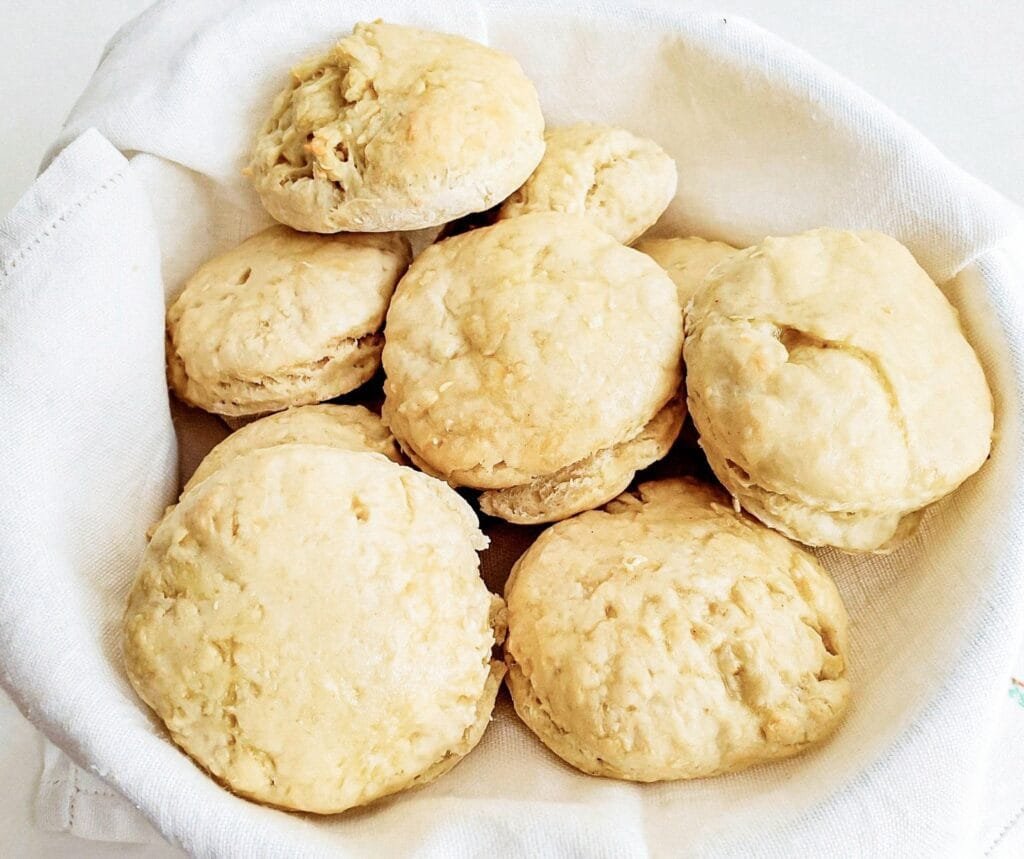 Everyone loves biscuits and once you try them, you'll know why. They're so easy to make, as well as being very tasty, versatile, and economical. You can eat them in the morning with jam or to make a breakfast sandwich or for dinner with stew or soup. I make them often and they are always a treat.
I discovered this biscuit recipe while watching the show "Cook's Country" on PBS. It's a great show for learning basic cooking techniques and recipes. Unfortunately, most are not vegan but many, like this one, are easily veganized. These were featured as the easiest ever biscuits and after making them, I have to agree. They are also wonderful, light and fluffy and with a great taste and texture.
Making great vegan biscuits
The biscuits are very easy to make. They are made in one bowl, baked on a high rack and then brushed with butter when they are still hot. They are really best that way, fresh from the oven, but they can be refrigerated for a few days or frozen as well.
The secret for lightness and a high rise is exact measurements and the temperature of the ingredients. Here warm vegan cream is used which makes the biscuits bready and light and very delicious. It's important to use cream as plain plant-based milk will not give you the same rise and lightness of cream.
Biscuits are really the ultimate comfort food: fast and easy to make, very satisfying, can be eaten sweet or savory, and are made with inexpensive basic ingredients. They are perfect anytime and in so many ways. Enjoy!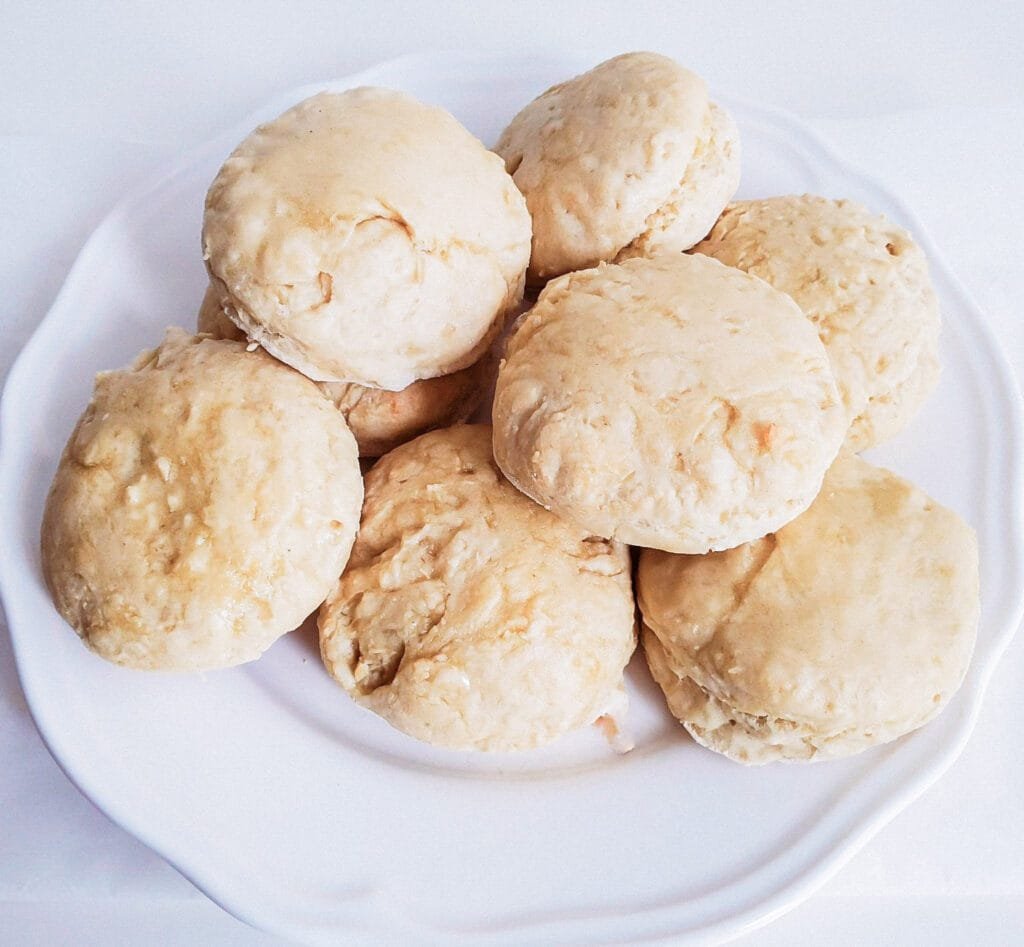 Best Ever Vegan Biscuits
Print Recipe
Ingredients
3

cups

all-purpose flour

4

teaspoons

sugar

1

tablespoon

baking powder

1/4

teaspoon

baking soda

2

cups

heavy cream

2

tablespoons

unsalted butter, melted

optional
Instructions
Adjust oven rack to upper-middle position and heat oven to 450 degrees.

Line baking sheet with parchment paper and set aside.

In medium sized bowl, whisk together flour, sugar, baking powder and baking soda.

Microwave cream for about 60-90 seconds until just warmed to body temperature (95 to 100 degrees ).

Stir cream into flour mixture until a soft, slightly sticky dough forms.

Oil lightly a 1/4 cup measuring cup ( use 1/3 cup for larger or sandwich biscuits).

Scoop out dough until cup is nearly full.Drop scoops of batter 2 inches apart on prepared sheet. Reoil measuring cup after every 3 or 4 scoops. If portions are misshapen, use your fingertips to gently reshape dough.

Bake for 10-12 minutes until tops are a light golden brown, and they feel firm to the touch.

Once baked, remove from heat and brush biscuits with melted butter if you desire.

Serve warm or refrigerate for use within 1-2 days.