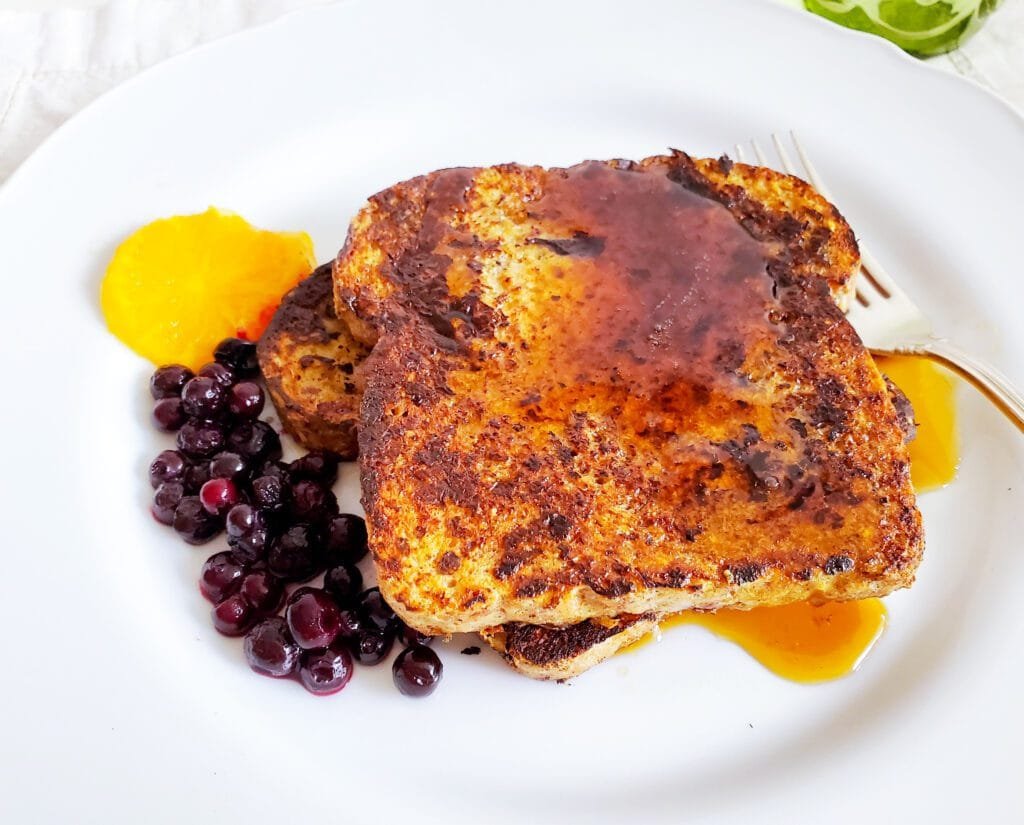 Spring is arriving finally, with sunshine and birds chirping, and flowers blooming everywhere. What a perfect season to enjoy brunch! There is something wonderful about enjoying a delicious meal, sitting in an outdoor restaurant as the world blooms around you. It's a pleasant daydream and as the lockdown is moving on to another month, sadly only a daydream at this time.
But thankfully, all is not lost. Restaurants and cafes may be closed but that doesn't mean you can't enjoy brunch at home. All your favorite brunch dishes can be easily made at home and easily veganized as well, including my all time favorite brunch dish, french toast. The perfect combination of toasty crunch and soft "egginess" makes it the perfect brunch food and popular with all who love a good and classic breakfast.
How to make vegan french toast
In this recipe I use silken tofu and unsweetened soy milk. Combined, they easily replicate what an egg does and without the mess, cruelty and clean up. People may worry about the dipping mixture having a tofu-y taste or being too bland, but actually, it taste just like eggs and have the same texture as well.
The cooking process for vegan french toast is the same as for the regular version. Simply combine the dipping batter, dip your bread into it and then then fry until browned.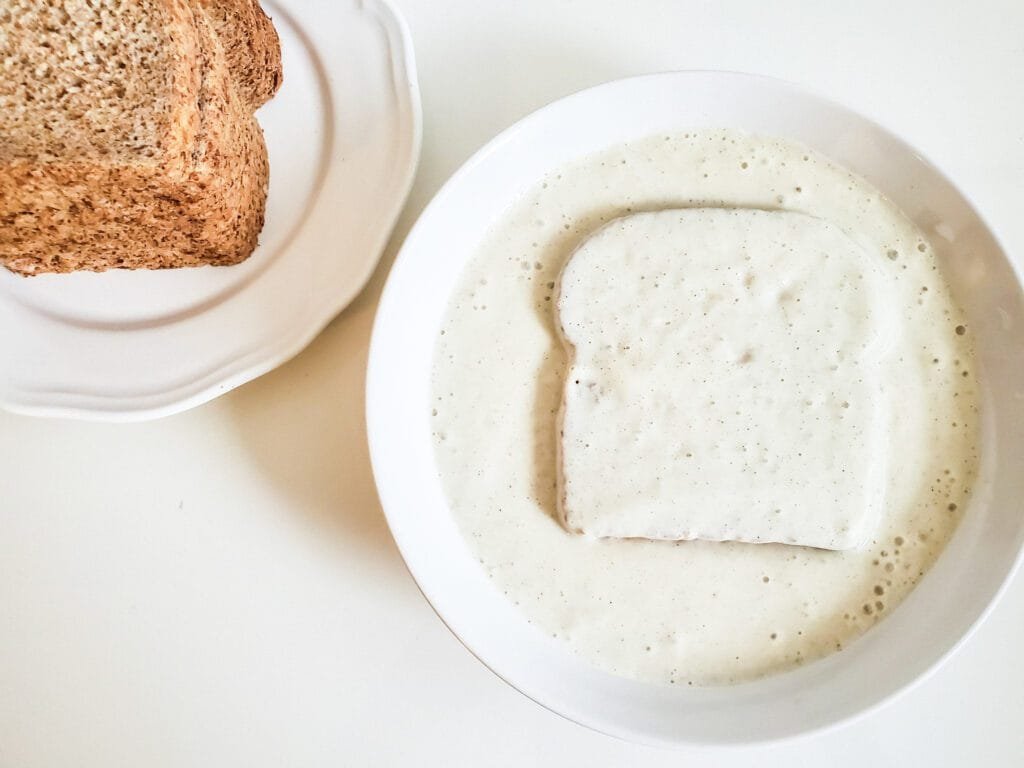 Cooking is quite fast, taking only 2-3 minutes per side. You do need to watch them to make sure they don't burn and that the toast cooks evenly. Press down the centers if they don't cook. Bread will often buckle up when heated so just press firmly down on your toast as it fries.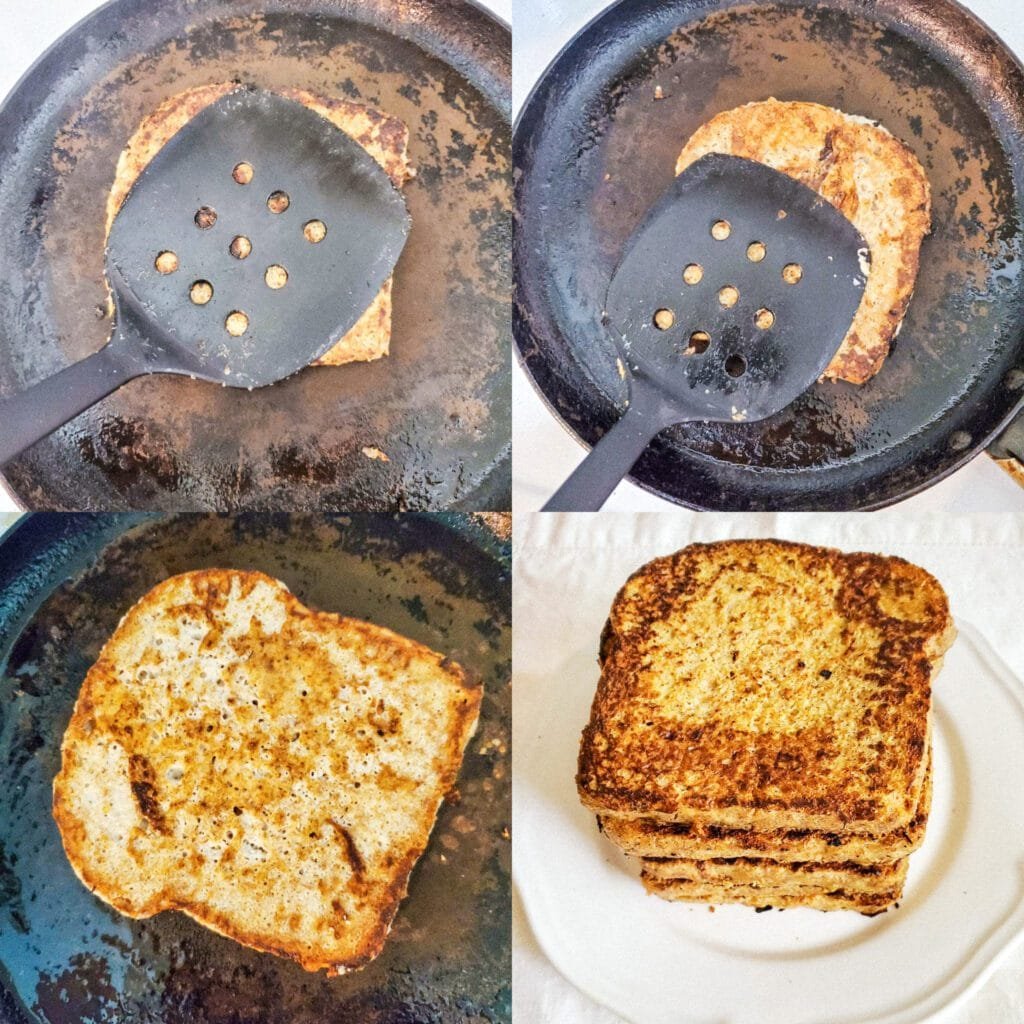 For brunch I like to serve these with fresh fruit, vegan butter and of course, real maple syrup. To me it's the perfect spring brunch dish and now is definitely the time for some of the comfort and joy of taking time to make yourself a delicious morning meal. Enjoy !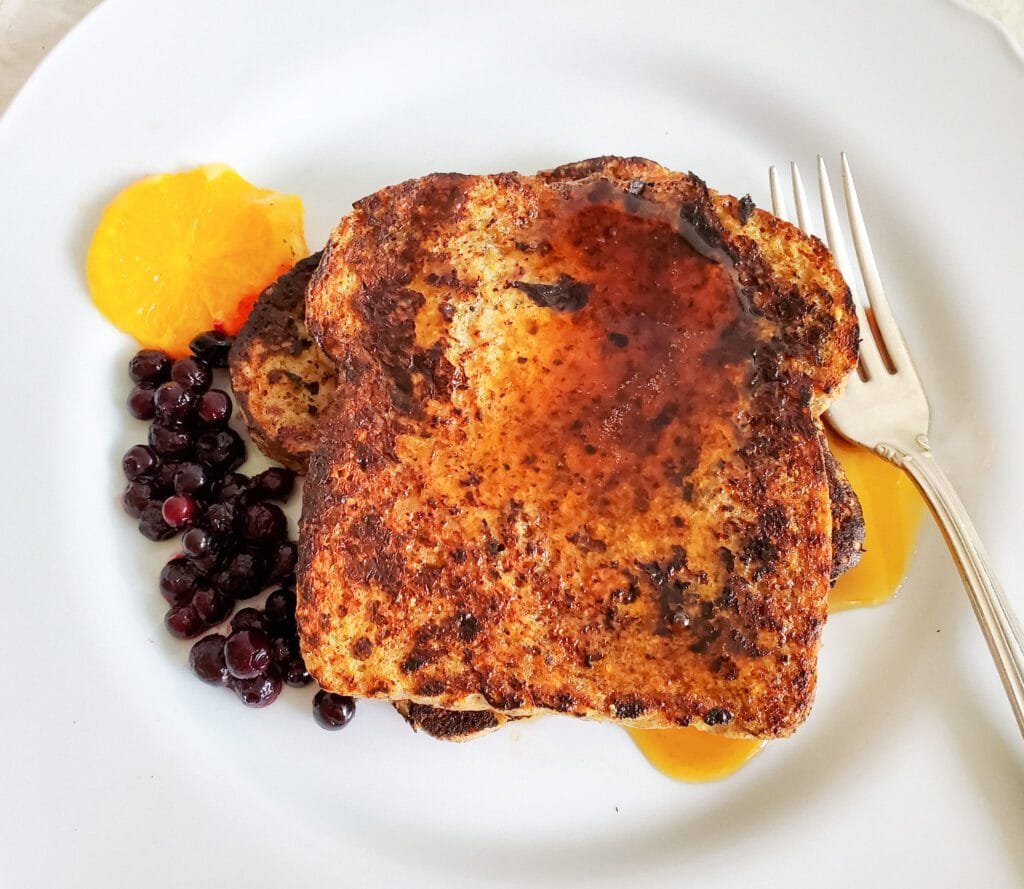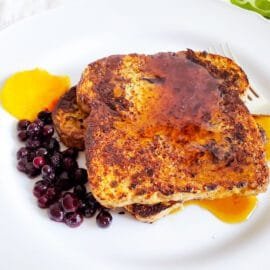 Vegan French Toast
Print Recipe
Ingredients
10

slices

vegan bread

1

530 g

package silken tofu

1/4

cup

unsweetened soy milk

1/2

teaspoon

stevia leaf powder

1/2

teaspoon

cinnamon

Organic canola oil for frying
Instructions
In a blender combine the silken tofu, soy milk, stevia leaf powder, and cinnamon. Blend until smooth and well mixed.

Pour tofu mixture into a large shallow bowl.

Place a nonstick or cast-iron skillet over medium heat. Add a little oil to the pan.

Dip the bread into the batter. Dip both sides until bread is covered. Let drip over bowl and scrape off the excess.

Place dipped bread onto the skillet. Let cook for a minute or so. Press on the center for a few seconds to ensure it's evenly cooked. Flip and repeat cooking and pressing down the center on the other side. Cook for a total of 2 to 3 minutes per side.

Once crisp around the edges and evenly browned on both sides, remove from heat and serve. You can also place on a baking sheet in a low heat oven to keep warm while cooking the other toasts.

Serve warm with vegan butter, maple syrup, and fresh fruit.