It's jam, it's fast and easy to make, it's sugar free and it's healthy. Amazing!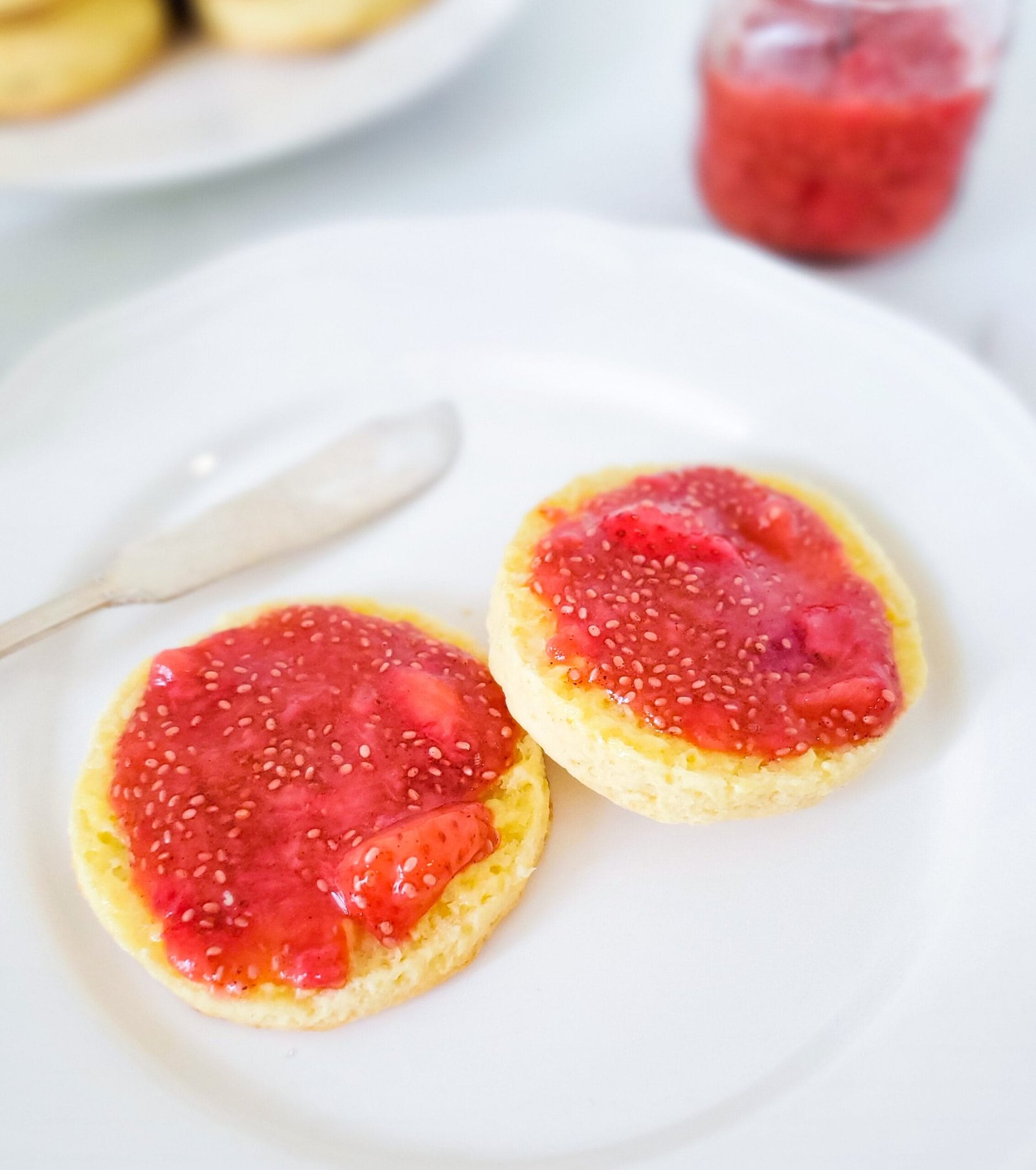 Toast with jam was one of my favorite comfort foods growing up and still is. I love how it tastes but unfortuately it's not that healthy. I still eat regular jam occasionally but when I'm craving jammy sweetness I will now generally make a quick chia jam.
Chia jams are raw, fast and easy and they taste like regular jam which makes this one of my favorite recipe. As its summer, there is alot of delicious fresh produce to make use of. I made this jam using frozen strawberries, but you can use fresh berries, ripe peaches, or mixed berries.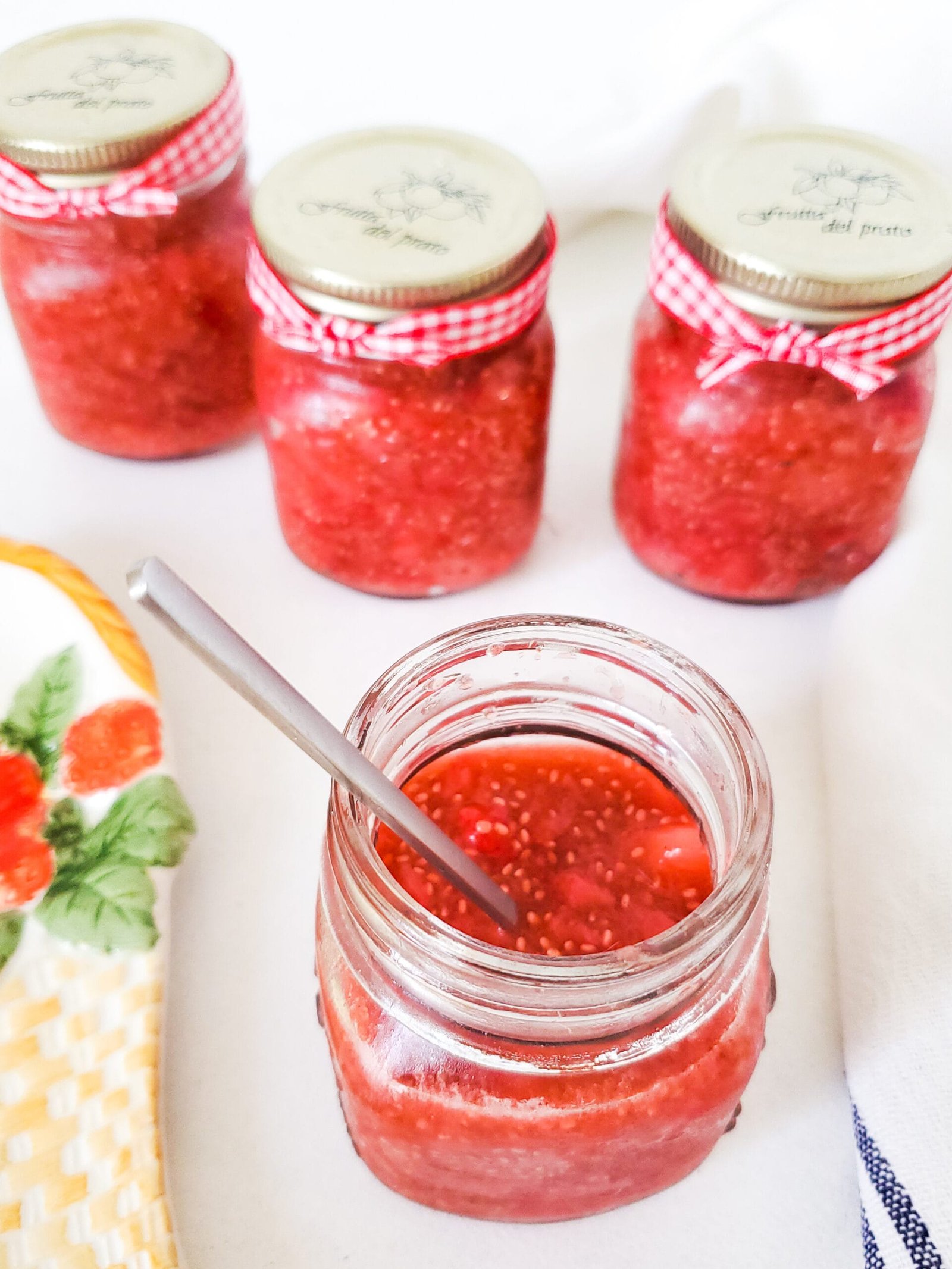 Making Chia Jam
Making chia jam only takes about 5 minutes plus at least 2 hours to let it set. You do need to fully thaw your strawberries, if using frozen. This usually takes at least 12-24 hours. I thaw my berries overnight. They will be soft and mushy in the morning which is exactly what you want for making jam.
I don't eat alot of sugar so I use stevia leaf powder instead of sugar. It's makes a slightly less sweet jam which I like. If you like your jams really sweet, use your favorite sweetener instead.
To make the jam, combine the stevia with the berries in a bowl and mix them together, and mash the berries slightly. Then add the chia seeds and mix again. Next, pour the jam into a food processor and pulse it to create a more jam like consistency. I like my jam still fairly chunky so I only pulse it twice for a few seconds.
To set the jam, you put it in the fridge for at least 2 hours and that's it. You will soon have sweet and healthy jam to spread on your toast, bagel, add to oats or any other breads. Delicious!
Other recipes to try
I love eating strawberry chia jam on shortbread scones or biscuits with lots of vegan butter. I've included some of my favorite recipes above. This chia jam is so delicious and low calorie so you can eat it with abandon which is a nice treat from time to time. Enjoy!
Strawberry Chia Jam
Print Recipe
Ingredients
3

cups

frozen strawberries

thawed

1 1/2

tablespoons

chia seeds

1/2

teaspoon

stevia leaf powder

or 1 tablespoon sweetener of your choice
Instructions
Thaw berries overnight in the refrigerator.

Combine the thawed berries, chia seeds and stevia leaf powder in a medium sized mixing bowl.

Stir to mix, mashing berries slightly until juice runs out.

Pour mixture into a food processor and pulse twice. It should be well blended but still chunky.

Spoon into jam jars. Refrigerate for at least 2-4 hours to let the jam set.

Use jam within 2 days or freeze.