Pizza toast is a fast, easy and yummy snack or light lunch. Made with vegan cheese, sprouted wholegrain bread and whatever toppings you prefer (even pineapple!) it's pizza made easy, healthy and delicious.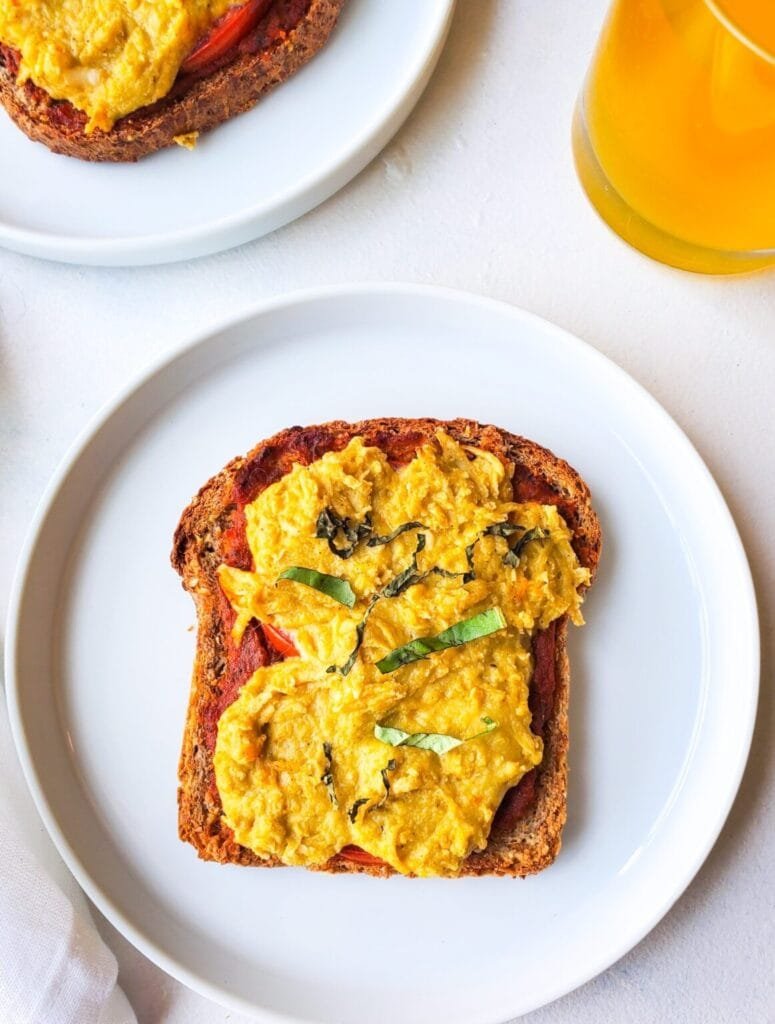 The first time I had pizza toast was at a friend's house when I was a child. It was so simple, just a mozzarella cheese slice on top of canned pizza sauce on bread, but it was so yummy! I haven't had it since then, but recently I've been craving it, so I thought I'd veganize it and see if I still loved it. I gave it a try, making it with homemade pizza sauce and cashew cheese and the answer is yes, I still love it, and so will you if you give it a try.
This recipe is super easy. You can make it even easier by buying vegan cheese and canned pizza sauce. I prefer to make my own everything but it tastes just as good with store-bought ingredients. What is important is using a good, whole grain bread, preferably sprouted. This makes a difference as it adds flavour and nutrients and doesn't go soggy when you add sauce.
Making Pizza Toast
To make pizza toast, you begin by making your cheese and pizza sauce . You can follow my recipe for cashew cheese, use a store bought brand or your own favorite recipe. The cheese can be grated or thinly sliced. Both melt well.
To make the toast, begin by buttering your bread with your favorite vegan butter. Place the buttered bread on a baking sheet. Next, add the sauce and tomato slices. The cheese is then added and topped with some fresh chopped basil. You can add as many topping as you like as well, such as hot peppers, sliced vegan sausage or even pineapple!
The pizza toast is done when the cheese is melted and bubbly. When done, remove pan from oven and enjoy your pizza toast while it's warm.
Yummy Easy Snack
Going vegan doesn't mean we have to give up our childhood favorites . Every recipe can be veganized and the results are often better than we remember.
Pizza toast is again a favorite of mine and a perfect snack for those times you really need a filling, satisfying break. It can be made in 20 minutes so it's perfect for a quick after school or work dinner and when served with a salad is a complete meal. I love making it on chilly, rainy days. It's fun, delicious and sure to bring your mood up and your energy going. Enjoy!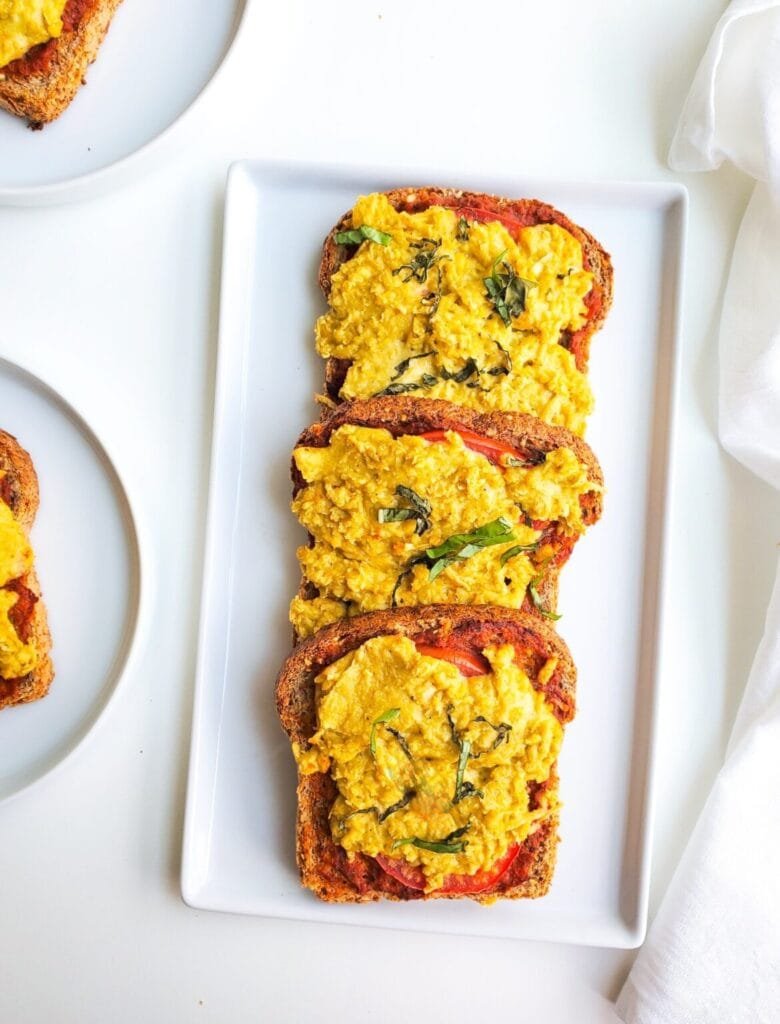 Satisfying Vegan Meals
Making vegan versions of your favorite meals is easy and sure to please even the non vegans at the table. Here are classics some to try:
Spaghetti with Lentil Bolognese
Vegan Broccoli and Tomato Quiche
Pizza Toast
Print Recipe
Instructions
Preheat oven to 350 degrees Farenheit.

Place buttered bread on a cooking sheet butter side up.

Spread each bread slice with enough pizza sauce to completely cover it.

Slice tomatoes and layer on top of pizza sauce

Sprinkle vegan cheese shred on top, covering it evenly. If used cheese slices, place on toast.

Bake in oven for 10-15 minutes until cheese is melted, bubbly and browned on the edges.

Remove from oven and serve.
Notes
Add any of your other favorite pizza toppings to the pizza toast before or after adding the cheese, as to your preference.